Amazon-Ebay-Google Trusted Store, Providing Seat belt Extenders for Acura Audi BMW Honda Hyundai Kia Land Rover Mercedes Porsche Saab Subaru Suzuki VW.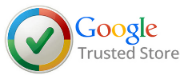 Please Scroll Down To Order
We'll Beat Their Price...Call 24/7 Customer Service *845-298-4229*

INNOVATIONS UNLIMITED LLC provides seat belt extenders, (example pictured above), which simply click into the seat receptacle and the shoulder strap buckle clicks into the extender's receptacle. Length = 7"- 9", depending on vehicle Make, Model, Year.

We Now Sell CANE LIGHTS at the Bottom of the Page
>>ORDER BELOW<<
Below is a list of all vehicles, for which the extenders have been checked for fit. If you don't see yours listed below OR you want to pay by check / money order OR you are interested in our simple extender modification to improve accessibility for the disabled, Please email us at INNOVUNLIMLLC@AOL.COM
WE SHIP WORLDWIDE
USPS Priority Mail Available During Check-Out
We Have A 60 Day Full Refund Policy
All Extenders Are In Stock And GUARANTEED TO FIT
ORDER EXTENDERS FROM THE FOLLOWING MENU

Please Help Us Improve Our Web Store
If You Didn't Make A Purchase, Please Let Us Know Why (Email Us Below)
(More Makes, Models, Years? Pricing? Webpage Appearance?) foxyform ______________________________________________________________________________ ______________________________________________________________________________
NEW*****SeniorLite*****NEW
Cane, Walker, Wheelchair Light
Click Here For More Info

Add SeniorLite to Cart
Order 2 And Receive A $2 Refund And USPS Priority Mail